Get your copy for new insights into how loneliness affects members.
Pyx Health exposes the truth about loneliness, providing key insights into how to support lonely Medicare and Medicaid members.

Loneliness touches people from all walks of life, but it's a newer area for health plans to address. Part of the solution involves identifying loneliness, understanding who it impacts and how different groups experience loneliness, and ultimately, how we address it.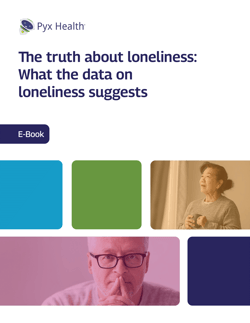 Read our e-book, The Truth About Loneliness, for new insights and ways to:
Increase plan growth.
Improve member outcomes.
Boost plan retention.
Reduce high-cost health services.
Fill out the form to download your copy today!