Are you looking for a loneliness solution for your Medicare population?
Identifying and treating the root causes of loneliness can reduce avoidable high-cost utilization within your Medicare population and reconnect members to their natural and community-based supports.
But how do you know if a solution is right for your Medicare plan?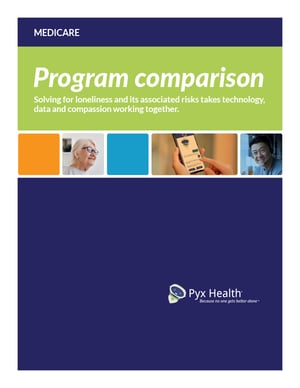 Download our program comparison to see how our loneliness solutions stack up against other programs.
Fill out the form to download your copy now!