Is your plan struggling to address and improve member engagement? You're not alone. It's a key challenge for Medicare and Medicaid plans and not an easy one to fix. Many factors feed into disengagement. So what can you do that you haven't done already?
We have answers to this complex question in Member Engagement Conundrum: 5 Issues in Medicare and Medicaid Plans and How to Solve Them.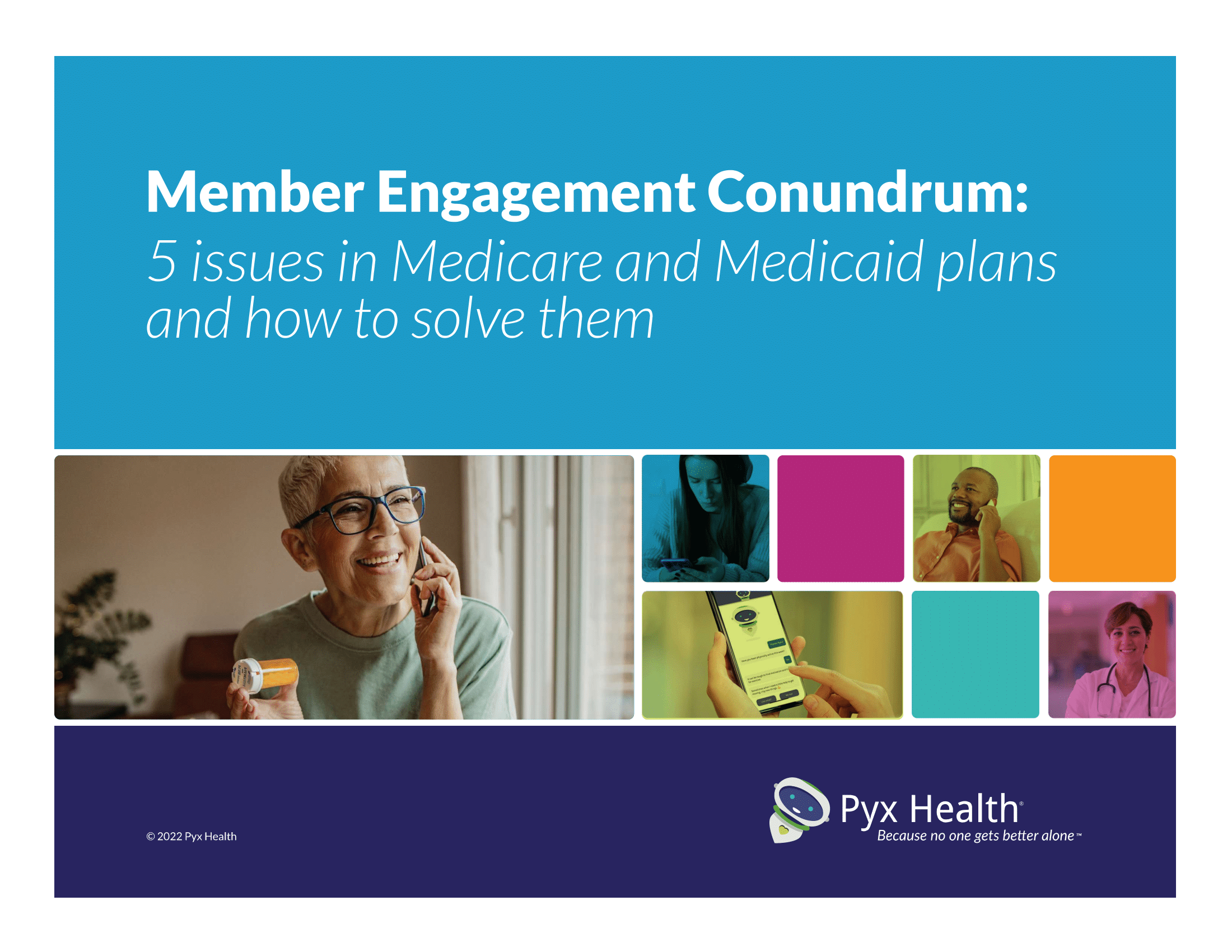 You will learn:
How to identify the "signs" of engagement and disengagement.
Why current strategies may be falling flat.
Key issues that hinder engagement and how to solve them, including chronic loneliness.
Download your copy today to make changes to your plan that boost engagement, leading to better outcomes for members and lower costs.