What is the real face of loneliness?
Everyone has their own idea of what a lonely person looks like. But Pyx Health data on loneliness contradicts what many people think a lonely person "looks" like.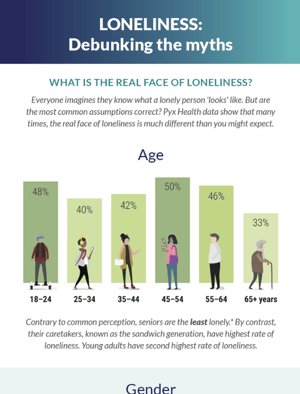 Download our infographic to learn:
Which age group is the loneliest in the U.S.
Which gender is most commonly linked to loneliness
How loneliness and depression are connected
What resources are available for health plans to leverage and mitigate loneliness
Fill out the form to download your copy now!