Increasing engagement starts with understanding loneliness.
Loneliness zaps health care engagement and contributes to poor outcomes, but it doesn't have to be this way. As a serious medical condition that impacts members mentally and physically, your plan needs to prioritize strategies to treat loneliness and boost engagement for the long term.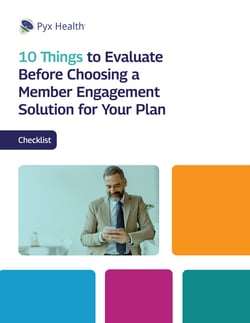 One way to do this is by incorporating a human-centered member engagement solution. So how do you choose? Pyx Health devised a checklist of considerations for selecting the right platform, including:
How it addresses social determinants of health (SDOH).
The ability to identify and treat loneliness.
Accessibility for members across demographics and literacy levels.
Personalization for member segments.
And more!
Download the checklist for a deep dive into choosing the best loneliness solution.